Wheelie™ Scoot & Seat Pad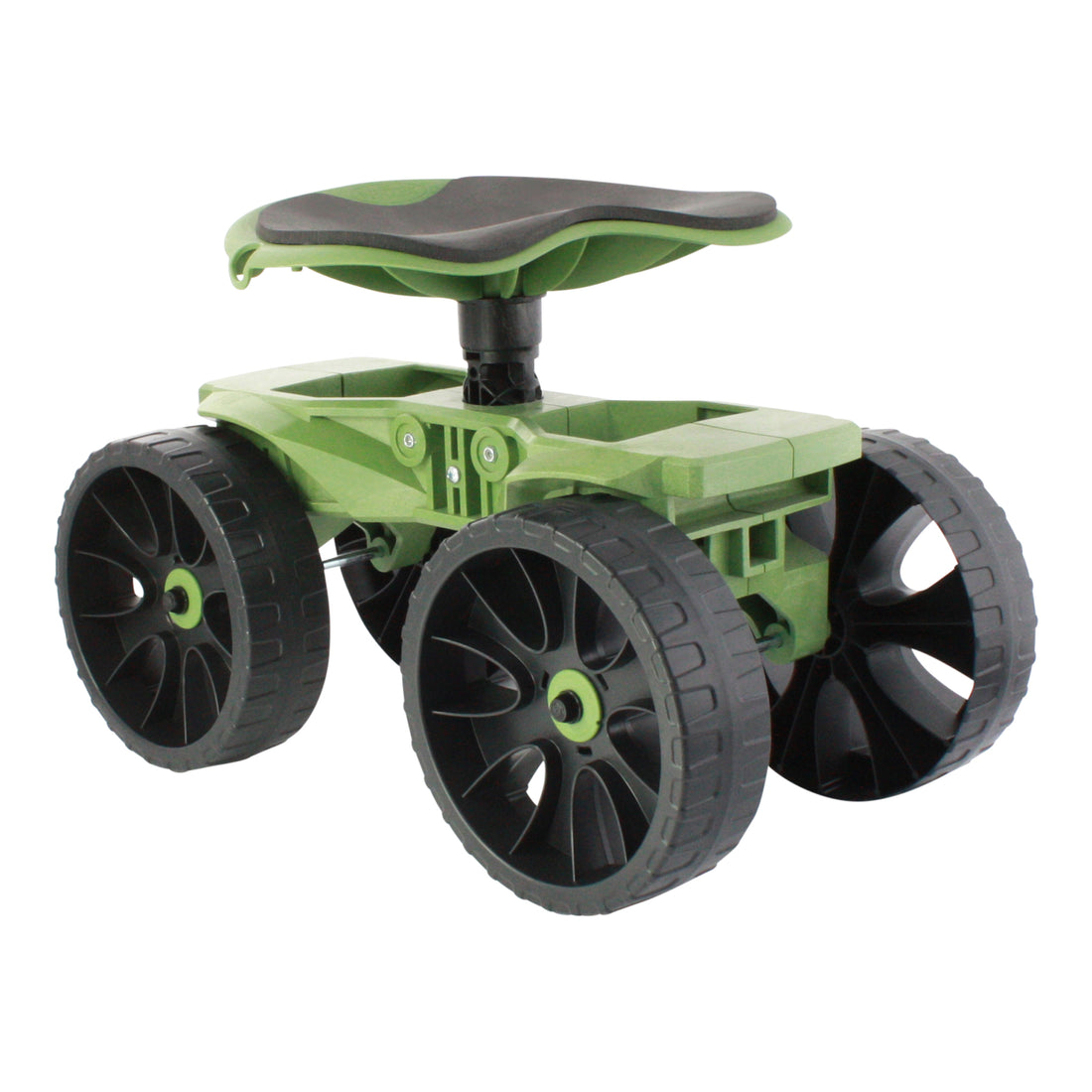 Wheelie™ Scoot & Seat Pad
Share
FOAM PADDED SEAT - Peal & Stick Adhesive
HEIGHT ADJUSTABLE SWIVEL SEAT
10 INCH NEVER FLAT TIRES
RUST RESISTANT
MULTI-PURPOSE for GARDEN, GARAGE and HOME
Includes the addition of a padded cushion on the rolling garden seat with wheels. 
Height adjusts from 15 to 18 inches in one inch increments.  Seat spins and swivels 360 degrees so you can adjust your position depending on the gardening or other task performed.  
Rolling garden stool cleans off easily with a hose or spigot.  Built to assure a lifetime of use and durability.   Gardening scooter body is molded of premium polymer material and durable additive to enhance durability of the garage seat on wheels. Garden cart with seat on wheels is ideal for yard work, gardening, lawn-care or while digging, planting or general maintenance around the home or garage.   
Utility garden  cart stool has large wheels to roll over rough terrain in the yard, garden, lawn and more. Rolling garden cart with seat is excellent addition to your lawn and garden tools.  Works well in conjunction with garden wagon, wheelbarrow or other Vertex made gardening cart or scoot. Wheelie also works along side rolling, yard cart, Lawn carts and along with garden project carts or tool storage rack.  
Use as a work-seat, handyman stool, or contractor professional stool chair. Garden cart with seat on wheels has comfort for working low on a project or chore around the house. Wheelie is used in commercial gardening, agriculture and specialty gardening industries. Rolling garden cart with seat is comfort while gardening, planting or pulling debris from the garden.
The Wheelie is a premium utility scooter seat stool on wheels. Add a kneeler or kneeler bench, ROCKr garden rocker or other vertex sitting and kneeling product with your Wheelie Scoot and you have the most comfortable working seats, chore seats and rolling garden carts
Model: EX505
Weight Capacity: 240 lb
Product Weight: 13 lb
Dimensions: 26 in x 14 in x 18 in
Assembly Required: Yes. Requires Screwdriver, Wrench & Hammer
Country of Origin: Made In USA
Manufacturer: Vertex Products
UPC Code: 850025258135