Wheelie™ Scoot & Comfy Cushion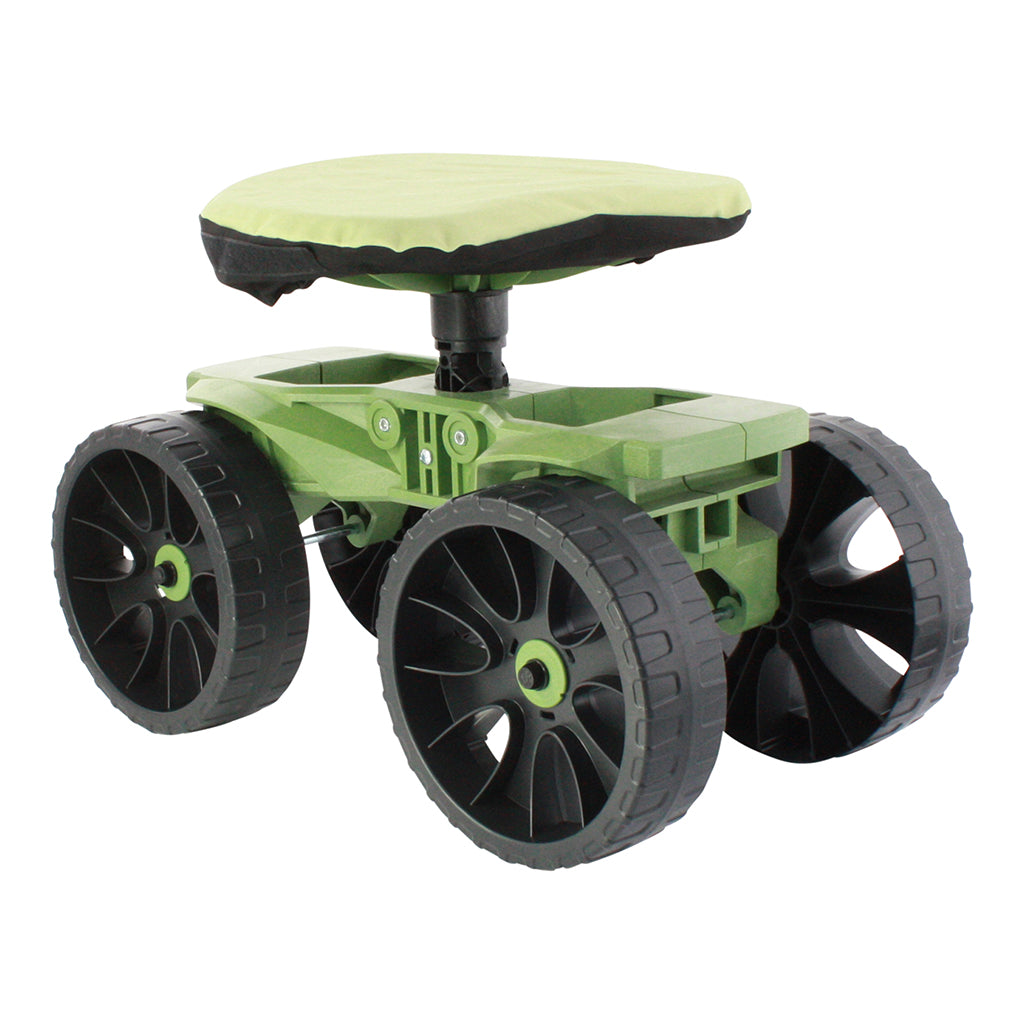 Wheelie™ Scoot & Comfy Cushion
Share
INCLUDES COMFY CUSHION FOR SEAT
MULTI-PURPOSE for GARDEN, GARAGE and HOME
SWIVEL WORK-SEAT IS HEIGHT ADJUSTABLE
10 INCH WHEELS - POLY AIRLESS NO FLAT TIRES

LIGHTWEIGHT EASY ROLLING SEAT
Wheelie Garden, Garage and Home comfort seat is an ideal companion and essential tool when gardening, auto detailing or simply doing household tasks or projects in the kitchen or around the house.   
As a garden seat on wheels, the Wheelie rolls easily on 10 inch no flat tires around the lawn, in the yard or while weeding, planting or picking flowers.    Whether you are a beginner to gardening or a seasoned senior or elderly gardener the Wheelie rolling garden stool is easy on the knees and back.  The foam pad with cover on the contoured farm or tractor style seat adds comfort and relieves pressure while sitting.  
The Wheelie garden cart with is decorative, stylish and makes a wonderful gift for beginning gardeners, elderly or senior gardeners or simply women or men who want to get growing and rolling.  
Use the Wheelie as a rolling garage work-seat or when washing and detailing autos, cars and trucks.  Store a few garden accessories or garage detailing tools in the front and rear storage bins.  Wheelie work stool is excellent for farm, barn, agriculture (ag), commercial or professional use as a seat, chair or scooter for harvesting, weeding, planting or cleaning.  
Model: EX520
Weight Capacity: 240 lb
Product Weight: 13 lb
Dimensions: 26 in x 14 in x 18 in
Assembly Required: Yes. Requires Screwdriver, Wrench & Hammer
Country of Origin: Made In USA
Manufacturer: Vertex Products
UPC Code: 850025258098