Wheelie™ Scoot & Kneelie™ Seat Pad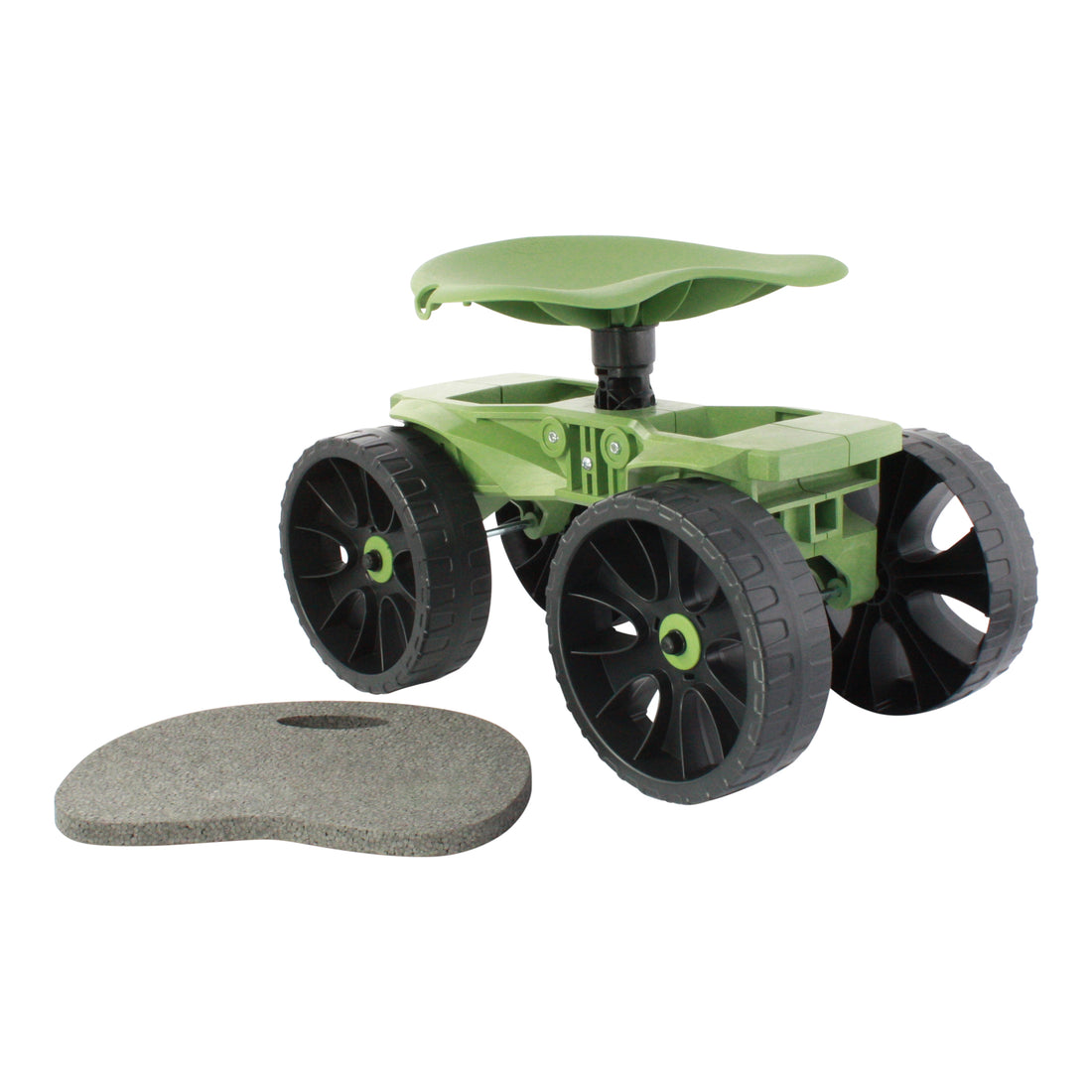 Wheelie™ Scoot & Kneelie™ Seat Pad
Share
INCLUDES MULTI-USE KNEELER SEAT PAD
KNEELING PAD SHAPED TO FIT SWIVEL SEAT
GARDEN SEAT ROLLING ON 10" WHEELS
MULTI-PURPOSE for GARDEN, GARAGE and HOME
KNEE PAD IS 1" THICK FOAM PAD
The Wheelie Scoot with kneeling pad provides added function for the work-seat for use in the garage and garden.  The kneeler seat pad offers dual use as a gardening kneeler seat and garage floor kneeler pad.  The shape is formed to fit the height adjustable rolling seat providing comfort in the sitting and kneeling position.
The Wheelie garden cart with seat with 10 inch tires roll easily on lawn, grass, yard, garden or pavement including sidewalks, walkways and driveways. Wheelie Garden ing stool provides mobility and comfort whenever working down low is required.  Us the gardening kneeler with rolling seat on the farm, in the barn, and other agricultural, commercial and professional applications like harvesting, picking, planting, weeding and cultivating.
Made in USA by vertex products, our Wheelie garden scoot is one of the best garden kneeler seat options for young, old, elderly or senior gardeners.  Garden supplies and tools can be transported in the garden scoot as well and it makes a great gift for gardeners and garage enthusiasts. 
Model: EX510
Weight Capacity: 240 lb
Product Weight: 13 lb
Dimensions: 26 in x 14 in x 18 in
Assembly Required: Yes. Requires Screwdriver, Wrench & Hammer
Country of Origin: Made In USA
Manufacturer: Vertex Products
UPC Code: 850025258104