Easy Doze-It™ 36" Snow-Slinger™ SnoBlade™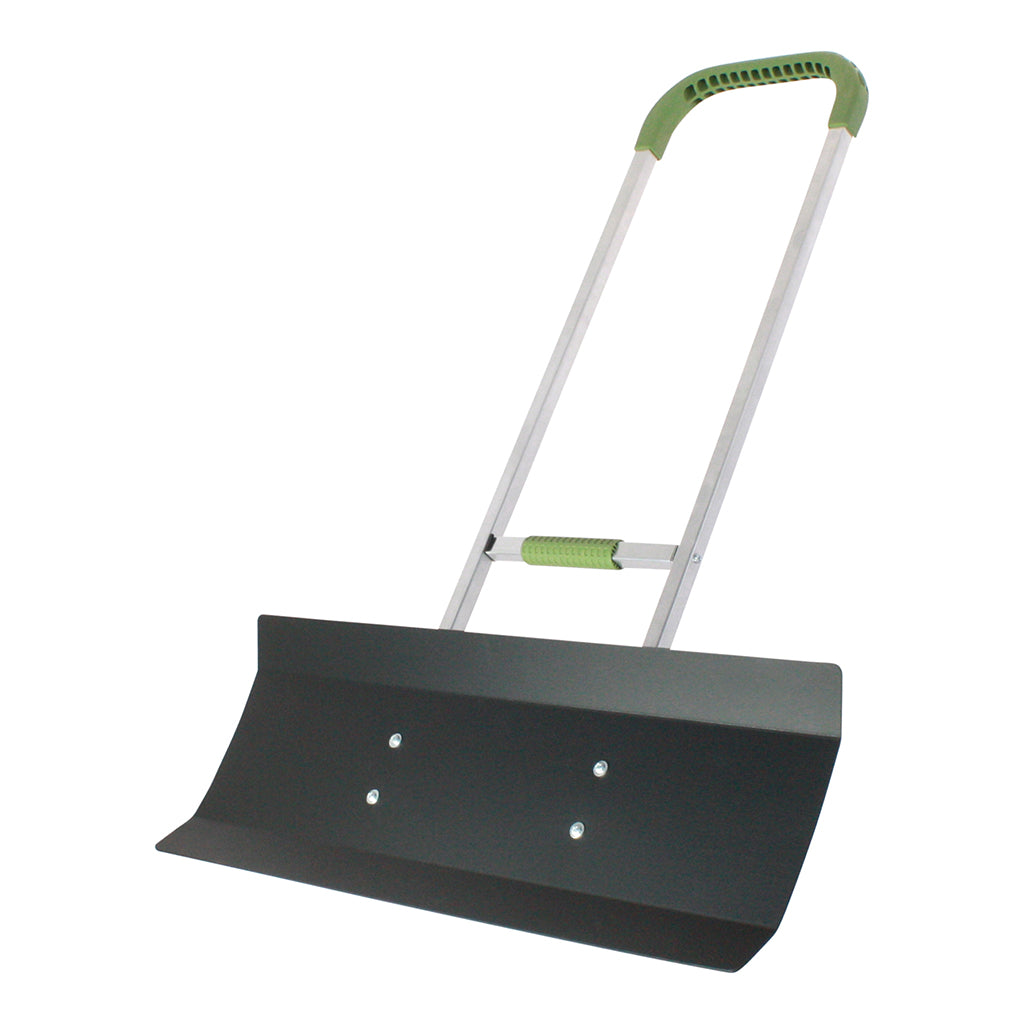 Easy Doze-It™ 36" Snow-Slinger™ SnoBlade™
Share
U-Power Upper Grip
Snow-Slinger Lift Grip
36" Wide ProDozer Poly Blade
Extended Life Blade

Flip or Rotate Blade to Utilize Un-used Edge
Fully Replaceable blade

Light-weight Rust Resistant Aluminum Handles
Made In USA by Vertex Products
Wide 36 inch snow pusher snowplow shovel combines heavy duty aluminum handle with wide snow plowing blade to clear large snow areas quickly and easily.  The Quick-Plow push snow shovel has a relaxed attack angle to clear walks, drives, stairs and steps.   Combination of the U-Power Upper and Snow-Slinger lift grip creates a 2 handled ergonomic shovel for fast, easy snow removal of snow up falls up to 4 inches.
High wear, self-sharpening polyethylene ProDozer snow pusher blade provides extended use and life.  Symmetry of blade allows you to flip or rotate the blade once the original attack edge wears.  Thereafter, the blade is fully replaceable on the long handle shovel assembly.  Ideal for clearing driveways, walkways, sidewalks or any other pavement areas. 
Multi-use lightweight Quick-Plow snow shovel pusher is great as a barn, grain, ranch or agricultural shovel scraper.  Whether its barn cleaning, scraping or ranch shovel the wide poly scraper plow shovel performs and clears debris just as well as snow.  Perform well in commercial, professional and industrial snow removal and scraping applications. 
Model: EX973.36
Snow Blade Material: Polyethylene
Snow Blade Width: 36 in
Snow Blade Height: 14 in
Handle Material: Aluminum Snow Handle; Poly Shovel Grips
Product Weight: 6.75 lb
Item Dimensions: 4 in x 36 in x 20 in
Snow Shovel Type: Snow Pusher Scoop Shovel
Snow Shovel Grip: Ergonomic 2 Handle Grip
Assembly Required: Yes. Requires Screwdriver & Wrench.
Country of Origin: Made In USA
Manufacturer: Vertex Products
UPC Code: 850025258661
Compare To:
Man Plow, Woman Plow, ManPlow, Revolution, Revolution X,, Vertex snow pusher plow shovel, Flip Blade SnowCaster bi-Directional, Garant Yukon 36 inch snow shovel with steel handle, ManPlow Pro snow pusher 24 inch, and Manplow 32 inch snow shovel