Easy Doze-It™ 24" SnoPusher™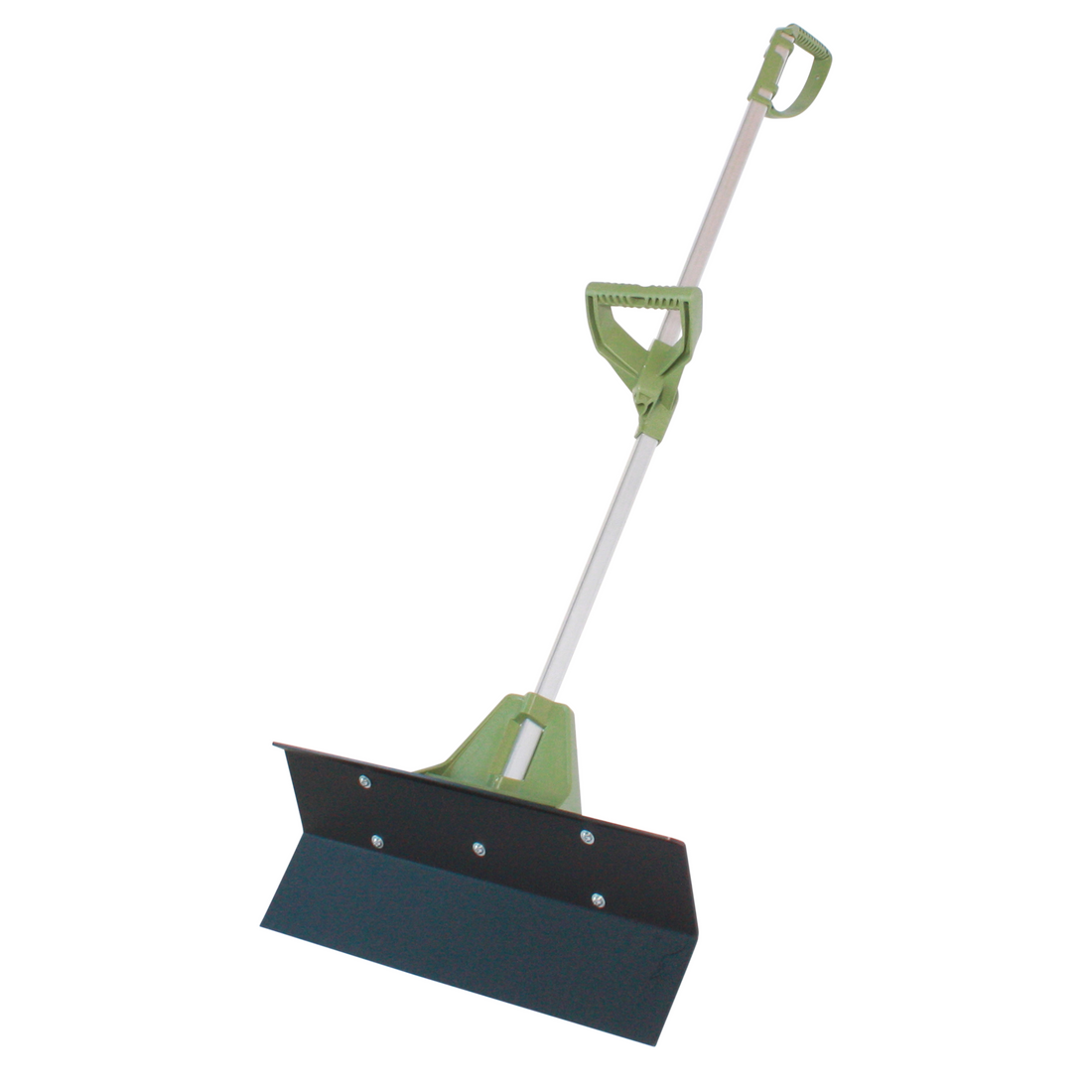 Easy Doze-It™ 24" SnoPusher™
Share
CLEAR SNOW WITH LESS EFFORT & MORE COMFORT: Ergonomic Easy Doze-it shovel features a integrated mid grip handle and natural feeling upper grip for maximum comfort, reduced back and body strain while shoveling and removing snow. Light weight yet heavy duty, this professional strength shovel is easy to maneuver saving you time and energy. Perfect for snow removal, barn clean-ups, scraping or plowing projects.
HEAVY DUTY PROFESSIONAL QUALITY: TheXceptional shovels are built to last, standing up to snow, ice, and the competition. Constructed with high-quality materials, this durable 24-inch wide shovel is made of High Molecular Weight Polyethylene material to plow, push and scrap snow and snow hard park.  This snow removal tool features light weight aluminum handle for a lifetime of use. The push plow scrapes and cleans snow from walkways, driveways, sidewalks and other pavement.
ERGONOMIC DUAL 2 GRIP SHOVEL HANDLE:  Full handle assembly with rust resistant aluminum and structurally molded Ergo Connex Grip and Natural Dynamics upper for the most effective ergonomic snow shovel. The blade on the Easy Doze-it shovel is fully replaceable. This snowplow push plow shovel powers through to remove snow on your drive, walk, job site, office and more. Whether your removing snow, hard pack or blowing snow the Easy Doze-it is built to handle the toughest conditions.
PATENT PENDING ERGO CONNEX GRIP: The ergo connex grip minimizes strain on the body with a natural feel when pushing or shoveling snow. Combined with the Natural Dynamics upper you are able to remove snow with less effort and strain on the body. Our ergonomic design and handle assembly is a premium quality snow removal tool trusted by professionals, property managers, ice rinks and arena managers, commercial property owners and homeowners alike. Once rolling snow shoveling may be fun!
100% AMERICAN MADE: TheXceptional products are manufactured with US materials, US personnel and supports only a 100% American supply chain every day. We appreciate your business and our promise is to stand behind every product, every time. Our Ergonomic snow shovels are perfect for snow removal, barn clean-ups, make excellent grain pushers and are easy to control with the pro strength handle and industrial quality parts.
Model: EX930.24
Snow Blade Material: Polyethylene
Snow Blade Width: 24 in
Snow Blade Height: 10.5 in
Handle Material: Aluminum Snow Handle; Poly Shovel Grips
Product Weight: 5.5 lb
Item Dimensions: 7 in x 24 in x 52 in
Snow Shovel Type: Snow Pusher Scraper
Snow Shovel Grip: Ergonomic 2 Handle Snow Pusher Grip
Assembly Required: Yes. Requires Screwdriver & Wrench.
Country of Origin: Made In USA
Manufacturer: Vertex Products
UPC Code: 850025258425
Compare To:
SnoPlow, SnoBlade, Original Snow Pusher, SnowCaster, SnoCaster, Ames, True Temper, Earthway, Earthwise, ManPlow, Man Plow, and Emsco, Snow Joe